Download Brochure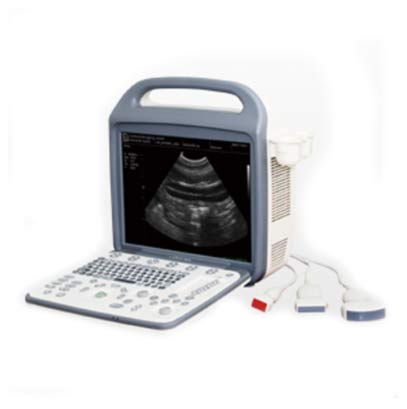 An ideal scanner for the small animal or mixed vet who wants to move up to a scanner with excellent image quality and Doppler capability. The imaging engine delivers uncompromising image quality in a compact package.
• Ultra-Compact
• Full digital beam former
• Harmonic imaging
• Built-in lithium battery(re-chargeable by car)
• Water-proof cover for the keyboard(optional)
The iu/100 features;
B mode (2D) imaging featuring with superior image quality.
M mode
PW: pulse wave Doppler, measure blood flow velocity.
CW: continuous wave Doppler
CFM: color flow mapping
Color Doppler: Visualize blood flow.
3D/4D: measure volume in multiple dimensions.
The iu/100 provides superior image quality allowing imaging of the abdominal organs, vascular system, Cardiac and small parts with amazing quality for scanning tendons and superficial lesions.