QUALITY | INTEGRITY | VALUE…DIS privately owned since 1983
Ask about our Price Match Guarantee
We Want Your
Used Equipment!
We will buy your used equipment for cash or
you can trade it in for the latest digital imaging equipment.


Learn More
CR Trade Calculator | Portable X-Ray Trade Calculator

---
Introducing…
Purchase a New Wireless Wizard 2.0 Equine System and Receive a
FREE Equine Accessory Package!
Offer ends May 15th. Accessories include, Ultrastand, Tomahawk, Foot Blocks, and Naviculator. Shipping not included.
CONTACT US TODAY!
Latest True DR Flat Panel Technology
See the Digital Difference
The industry's first 5-year DR Flat Panel Warranty
NOW! The new exclusive Portable X-ray Unit
VIP LIFETIME WARRANTY
---
"I'm totally impressed. I can't believe the quality of x-rays with minimum exposure and the ease of work with the software. The product sells itself."
-Dr. Clay, DVM, All Creatures Animal Hospital
---
---
VV300 All-in-One Mobile X-Ray Table
Semi-Transparent Polycarbonate Tabletop
Easy One-Pin Removal of Ultra Stand
Accommodates Any Portable X-Ray Unit
4-Way Positioning of X-Ray Unit
(left or right, up & down, rotate & angulate)
For Use with Film, CR, or DR Flat Panel System
---
Refurbished AllPro ScanX Trek
Only $10,500!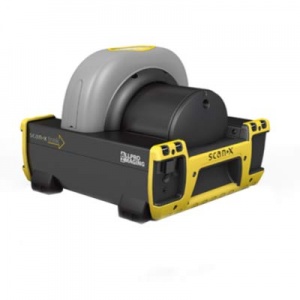 The Trek is a dependable, durable, rugged, compact and affordable digital system for equine – weights only 40lbs and is available with a soft or hard case for easy mobile transport.It processes plate sizes 14×17, 10×12 and 8×10 along with smaller custom size intraoral dental plates if needed.This equipment has been inspected by our highly trained technical service department and comes with a 90-day equipment warranty.
---
Diagnostic Imaging Systems, Inc.
2325 E. Saint Charles St. | Rapid City, SD 57703 | 605-341-2433
www.vetxray.com