Portable X-Ray Unit repair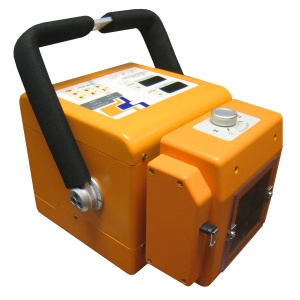 Spend over $500 on service and receive a free $500 unit calibration.
Extend the life of your Veterinary equipment with Diagnostic Imaging Systems' Equipment Repair Services:
3-Day Turnaround Goal
90-Day Bumper-to-Bumper Part and Labor Warranty*
Shipping and Packaging Services available
Trade-in values offered on case-by-case basis
Here are just a few of the portable x-ray units we can repair.

ULTRA
MinXRay
Poskom
Ajex
Soyee
Acoma
Bowie
Medison
Diagnostic Imaging Systems offers trade-in value for qualifying pieces. Your equipment's trade-in value lowers your out-of-pocket costs toward the purchase of NEW equipment from Diagnostic Imaging Systems.

Use our online, interactive
Portable X-Ray Trade Calculator
to see how much money you can save on new equipment!
Contact us today!