EVA Vet™ Select II Digital Dental X-Ray Sensors
Download Brochure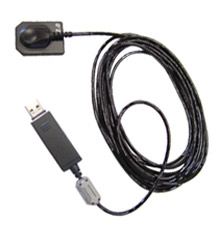 EVA Vet, the market-leading filmless digital dental radiography system that produces high resolution, diagnostic quality images. Using patented Active CMOS technology, EVA Vet  Digital Dental X-Ray sensors produce high efficiency, low noise images that are digitized and transmitted to any computer via standard USB port.
EVA Vet's manufacturing process has been further developed to provide a more robust, stronger sensor than ever before. Relating to the experience in the veterinary industry, EVA Vet is now in its 3rd evolution, to provide enhanced, long lasting performance. A stronger, more secure sensor but with the same, time-tested image quality that EVA Vet has always had and is famous for. Made in the U.S.A.
EVA Vet Features and Benefits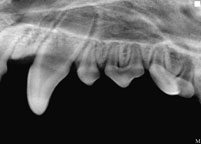 Robust design made to withstand the rigors of the veterinary environment
DICOM options
Superior Image Quality and Clarity
Cost Savings (no more Film, Mounts, Chemistry, Time, Floor Space, Maintenance, Filing)
Fast ROI
Environmentally Friendly (no film or chemicals)
Simple to use
Immediate communication with insurance companies and referring doctors
The experience of over 2500 installations
ImageWorks Customer Care Program
Digital veterinary imaging
Increases revenue for today's high-tech practice
Requires less labor and anesthesia time
Safer for the animal because of reduced x-ray exposure
Increases patient throughput with decreased exposure to image time
ViewAll 5.0 Digital Dental Software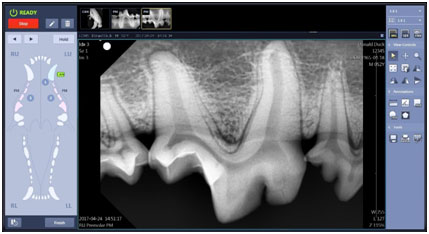 ViewAll is a unified software application, suitable for acquiring and viewing dental images. Meeting the Veterinary DICOM standard, ViewAll has a tabbed interface for easy navigation. ViewAll is the solution for veterinary users who want the ease of one software platform for veterinary digital dental.
Each EVA Vet System includes:
EVA Vet™ Select II Sensor size 1.5 or 2.0
ViewAll™ DICOM Acquisition Software (License for up to 19
Workstations)
Patented Sensor Armor® for added protection
Starter Kit of Disposable Protective Sheaths
FREE Lifetime remote diagnostic services and online tech support
FREE Online Education for technique and software
FREE Enrollment in IWV's Customer Loyalty Replacement
Program ($5,795*)
In-clinic training options
24 Month Warranty
• (*) The EVA Sure protection plan is a popular add-on to the sensor system purchase.
• SAVE $1,000 on replacement sensors.
• EVA Sure Protection Plan may be added for an additional $ 995. One-time enrollment fee.
• Coverage term begins on day system is delivered.
• EVA Sure entitles you to purchase up to 5 replacement sensors for $4,795 ea. over the 5 year term,
for sensors failed beyond the original 24 month standard warranty or any non-warranty event during the 5 year term.