DR-3500C Tethered 14×17 DR Flat Panel System
The DR-3500C Digital X-Ray DR Flat Panel System utilizes a revolutionary technology that captures radiographic images in digital format within seconds, eliminating the need for an X-Ray film, phosphorescent screens and cassettes.
The DR-3500C utilizes direct digital radiography (DR). It replaces standard film and cassettes with a new light-weight flat-panel Digital X-Ray Detector. It is a durable Digital X-Ray imaging system designed for high-speed radiographic imaging in the field or in the office. Based on the new Gigabit Ethernet interface, images are displayed instantaneously on a supplied laptop or desktop computer.
Specifications: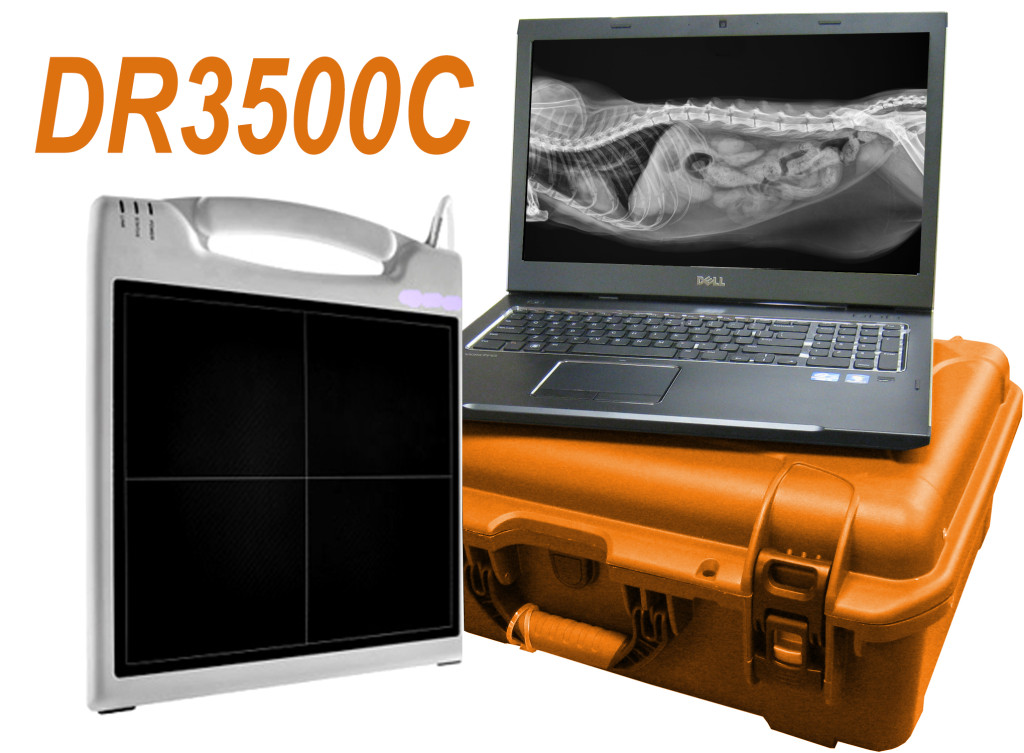 Purpose General Radiography
Detector Type Flat Panel Detector
Detecting Area 14"x17"
Pixel Active Area 5200×2800
Pixel Pitch 150µm
Pixel Size 150×150µm
Pixels 6.7 million pixals
Active Array 2400×2880
Active Area 360x432m
Xray Convertor Csi:T1
A/D Convert 14bits
Voltage AC 100~240V±10% (50/60Hz)
Operation Environment 5-35°C 20-75% RH (Non-Condensing)
Acquisition DICOM Store – Interface to DICOM storage servers
Dimensions:
Detector 491x480x15mm (14×17")
Weight 8.6LBS/3.8KG
Opal-Rad Veterinary Acquisition Software