DR-4300C Tethered 17×17 DR Flat Panel System
The DR-4300C Digital X-Ray DR Flat Panel System is a Complete Digital Radiographic Imaging System. It produces quality radiographic images of small and large patients in the clinic. One of the most feature packed, highest detail, self-contained digital imaging systems. This easy to use system provides the Security of Investment you deserve, Quality you can depend on, and Value saving time and money.
This is the most extraordinary advancement in digital radiography, engineered for the most demanding practitioners with incomparable ease of use. Diagnostic quality images in just seconds. The DR-4300C Smart Flat Panel frees your staff from the darkroom and is designed to operate in any room. It simplifies your entire imaging process: acquisition, diagnosis, storage, transfer and maintenance. Now, you and your patients can benefit from all the advantages of the most popular type of digital imaging system available.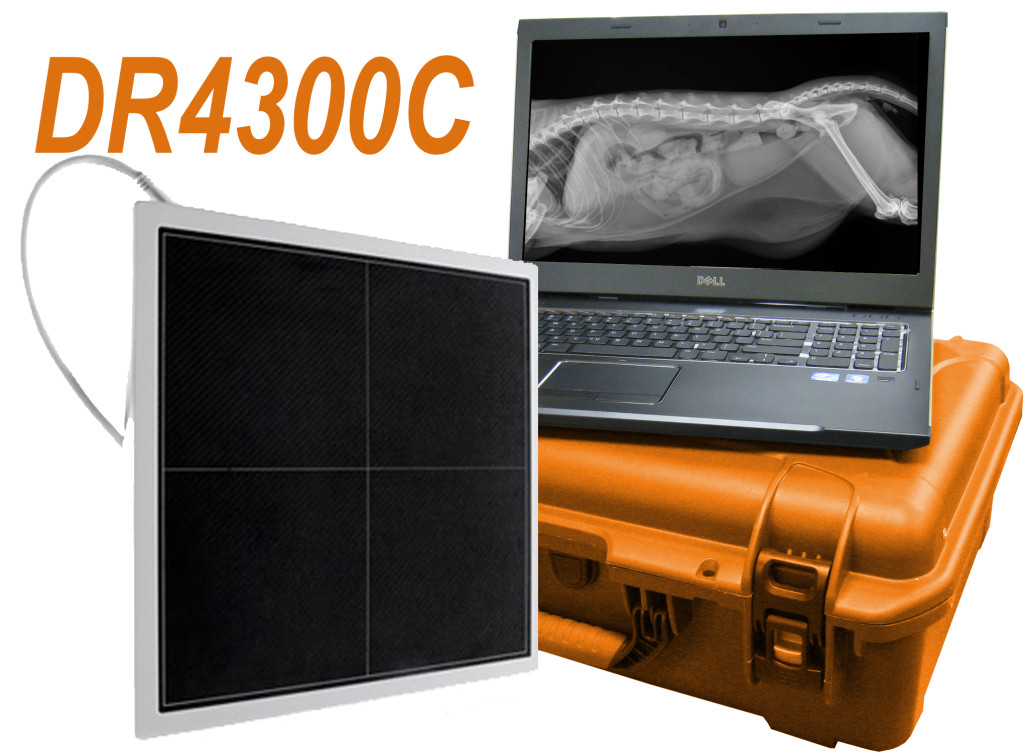 Specifications:
Detector Type Silicon Flat Panel Detector
Detecting Area 430x430mm (17×17")
Pixel Resolution 2560×3072 pixels
Pixel Pitch 139µm
Preview Time
A/D Convert 16bits, 65k shades of grey
Certifications FCC Class A, UL60601-1
CAN/CSA C22.2, EN60601-1
Dimensions:
Detector 482x482x35mm/5.7kg
Control Box (PCI, PCI-e type)
269x280x50mm/2.3kg
Ethernet type)
269x280x50mm/2.3kg
Opal-Rad Veterinary Acquisition Software