DR-Wizard 14×17 Cassette-Size Wireless Flat Panel System
THE WAIT IS OVER, THE DR SYSTEM YOU HAVE BEEN WAITING FOR IS HERE!
The REVOLUTIONARY DR-wizard Digital X-Ray DR Flat Panel System is the pinnacle in the final EVOLUTION of Flat-panel Digital X-ray detector Technology.
This cutting edge DR-wizard technology is so revolutionary that it is considered the end game to all digital imaging technologies. When you purchase the new DR-wizard for your new or replacement digital system three things will happen, you will be increasing your bottom line FOR THE LONG TERM FUTURE, plus saving time while increasing your image quality. Now that's a statement of Value you can hang your hat on.
Features/Benefits: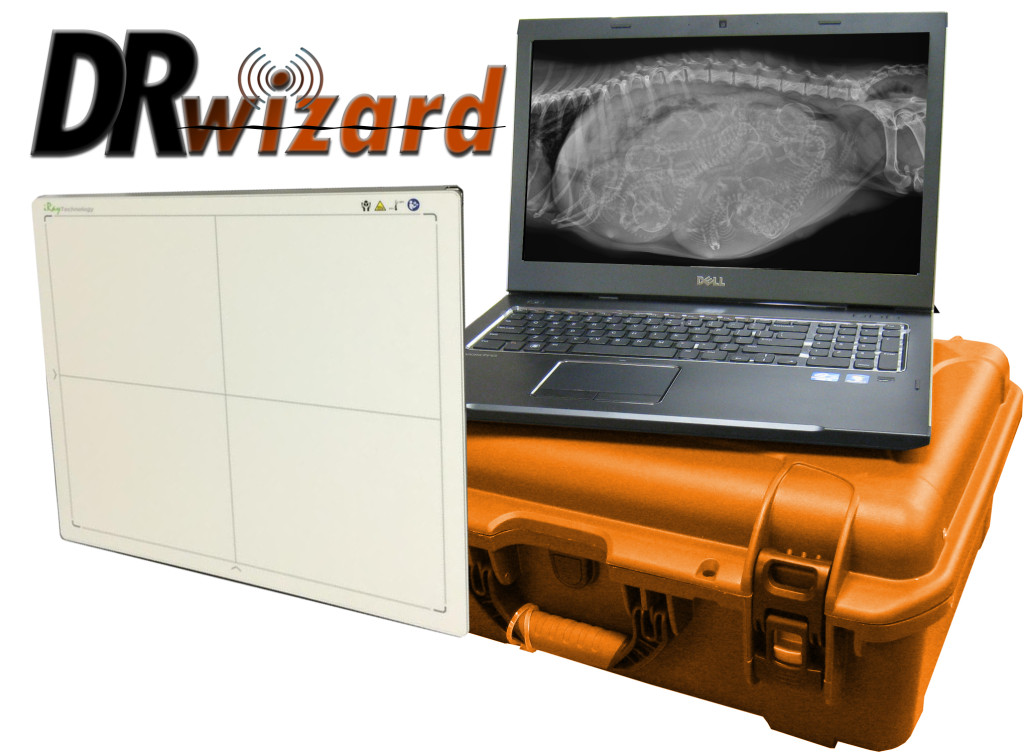 • Industry-leading 5 year warranty
• 14×17 Cassette-Size (Fits into standard bucky tray cabinets without any modifications)
• Wireless (No connection to computer necessary. No cables to run)
• WiFi Connectivity (Connect a tablet for easy viewing away from your computer)
• Durable Lightweight Carbon Fiber Construction (Portable and long-lasting design)
• Lithium Ion Battery (Long lasting battery operation in the field)
• No Pin Connection-Magnetically Coupled Power Source (Pull the cord and it detaches from panel without pulling the panel to the ground, preventing damage)
• Automatic X-Ray Dose Recognition
• Low dose required (Less radiation exposure for patient and staff)
• Automatic X-Ray Exposure Detection (No connection to generator necessary)
• Full System Package (Comes complete with panel, computer and software)
• State-of-the-Art Software (Easily capture, review and manipulate images for a thorough and accurate examination)
Specifications:
Detector Type: Flat Panel Detector
Detecting Area: 14"x17"
Pixel Matrix: 2304×2800
Pixels: 6.7 million pixels
Pixel Line Pairs: 3.3lp/mm
Xray Convertor: Cesium Iodide
A/D Convert: 14bits
Voltage: AC 100~240V±10% (50/60Hz)
Operation Environment: 5-35°C
20-75% RH (Non-Condensing)
Acquisition: DICOM Store – Interface to DICOM storage servers
Dimensions: 381x457x15mm (15×18")
Weight: 8.6LBS/3.8KG
Opal-Rad Veterinary Acquisition Software