Wireless and Portable Ultrasounds
DIS provides a wide variety of Veterinary Portable Ultrasounds that are lightweight, high-quality, and economical.  These ultrasounds provide a huge value and bring portable diagnostic ultrasound imaging within reach of veterinary professionals.
Diagnostic Imaging Systems has a wide array of high-end digital Portable Ultrasounds to meet the specific needs of your veterinary practice. Choose from Black/White, Color, or hand-held and then contact us for more information and to receive a quote from our expert veterinary equipment sales team.
Handheld Wireless
The wireless probe can be conveniently used in surgery without fixing of cables. By using the disposable protecting cover, it can easily solve the sterilization issue of the probe.
Sonostar SS-8
The Sonostar SS-8 is a light-weight Portable Ultrasound with full digital imaging technology, providing crystal-clear images, all at an affordable price.
iuSTAR 100B/W Vet
The dedicated veterinary user interface offers quick and precise imaging, diagnosing and printing at an affordable price.
iuSTAR/160Vet
Now available from DIS the all new iuSTAR/160 Vet ultrasound scanner designed with high standard of quality, and reliability.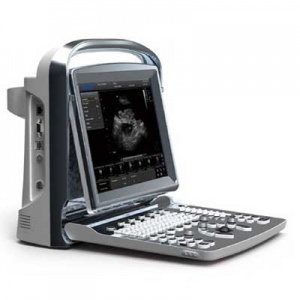 Chison ECO1 Vet
Chison Eco1 Vet is an excellent cost effective choice for a diagnostic tool. Offers a streamlined workflow, and a slim light design. Main Unit has two-year warranty, and five years for probe. Offers high frequency probes with excellent image quality.
Chison ECO 3 Vet
The Chison ECO3 VET black and white portable veterinary ultrasound machine is one of the few non-color systems to have Pulsed Wave Doppler. This makes it very unique in its category and price range.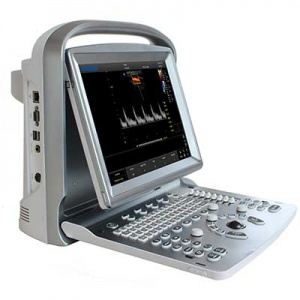 Chison ECO5 Vet
The Chison ECO5 Vet is a low-to-mid-range portable color Doppler veterinary ultrasound machine with advanced imaging options such as speckle reduction imaging, tissue harmonics, and compound imaging.
Chison Q9 Vet
Conventional color Doppler ultrasound system using single beamformer technology, thus using one beamformer to process one group of echo signal for imaging.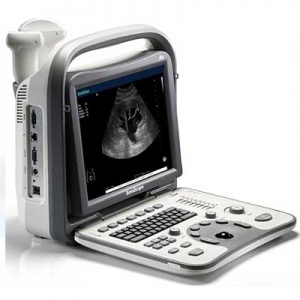 Sonoscape A6V
A6V is our latest ultra light LCD model weighing only 13 pounds. This easy to use ultrasound system's image modes include tissue harmonic imaging, B, B+B, B+M, M, 4B.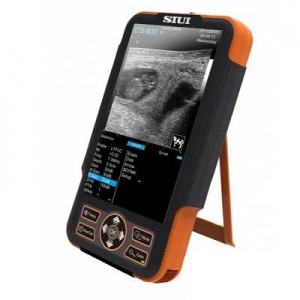 Siui CTS800V
The SIUI CTS 800 vet is a palm-sized ultrasound scanner for farm animals. It's small with a 7-inch LCD monitor. The SIUI CTS-800 has a long battery life and is also waterproof.
Kaixin RKU-10
RKU-10 Vet ultrasound by Kaixin is full digital B mode ultrasonic diagnostic instruments. It offers multiple using method including hand-held, chest hanging, back hanging, waist hanging etc.